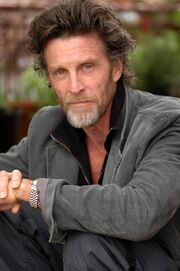 John Glover is a Tony-winning American stage and screen actor, probably best known in front of the camera as Lionel Luthor on Smallville. He splits his time between theater and TV and film work, the latter pair spanning over four decades. Glover is, and has for many years been, openly gay. He portrays the psychic Simon Kraft, the antithesis of Charlie, on Numb3rs.
Ad blocker interference detected!
Wikia is a free-to-use site that makes money from advertising. We have a modified experience for viewers using ad blockers

Wikia is not accessible if you've made further modifications. Remove the custom ad blocker rule(s) and the page will load as expected.